A breeze of green manufacturing sweeps the plastics manufacturing industry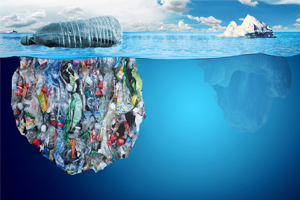 In 2017, the export of Plastics & Rubber Machinery from Taiwan experienced a positive growth, generated a total value from USD 1,032,302,000 to USD 1,163,983,000, accounted for a 12.8% surge comparing to the export value last year. This jump in export is exhilarated by a number of demands from the rising economies in the Middle East, Southeast Asia and regions with strong population that generate high consumer power in plastics products, while the trend to automation is prevalent in Chinese factories which contributes as a source to the growth of export from Taiwan to China. On the other hand, the industrialized countries like Japan were subjected to replacing old machineries that benefited many top-tier extruders and injection machine manufactures in Taiwan.
The effort to turn the plastics industry into a more sustainable economy is seen across many countries that initiated national plans and regulation to curb the excessive use and pollution generated from plastics, so greener materials, and better recycling methods and manufacturing machines are being introduced in a greater pace.
For instances, since the beginning of 2018, Taiwan implemented the regulation to reduce use of free commercial shopping bags. China banned foreign plastics waste. A number of supermarkets and food companies launched a new voluntary pledge to cut plastic packaging in the U.K. just a while ago. In Suaidi Arabia, plastic products must be made of an approved oxo-biodegradable material – applies to shopping / bin bags, disposable tableware, packaging bags and so on. They all recognized the pressing needs to make changes to the plastics industry.
From the plastics and rubber machinery manufacturers' perspective, more innovations have been seen on the ground – from injection machine, blown film extrusion machines to recycling equipment – they have been upgraded in regards of energy-saving features or becoming more multifunctional while the appearance becomes more compact. Other extrusion machines increased the machining capacity on their degree for dealing with bio-degradable or recycled raw materials. Collective actions can be felt from the plastics manufacturing sector that the timing of going green is finally gaining its foothold, beneficial environmentally and also commercially. Several manufacturers have set their exhibit theme on advocating environmentally sustainable plastics manufacturing at Taipei PLAS 2018, we can all expect a breeze of green plastics sweep through the exhibition.