For a faster, cleaner plastics manufacturing sector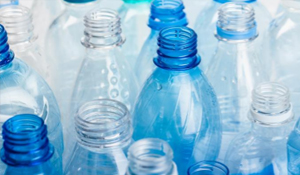 The products of this issue represent the quick improvements we've seen in the injection molding technology and the recycling industry. Buyers could most likely find all their solutions for gearing up the entire factory at TAIPEI PLAS 2018, be it for recycling business or plastics products manufacturing.
The Automatic Mold Cart System for injection molding machine can accomplish mold changing process fast and automatically. It is a system that's targeted for manufacturers who are involved in highly diverse productions and change molds frequently during production.
In the area of recycling equipment, the Horizontal Centrifugal Dryer has reached another level of technology, with its hi-speed centrifugal blades with 1,800RPM and patent decagon screen design to reach the efficiency of moisture removal. This dryer avoids contamination of plastic film moving to the next stage of washing.
The past few years have been a game-changing period for the plastics recycling sector, and many new-comers are considering entering this market. TAIPEI PLAS 2018 would be a great opportunity to shop for new technologies.